Here it is, my new novel – HOW WE GOT TO TODAY – along with the cover.
This is my first novel with a publisher, Headline Accent, part of Hachette. Feels like it took a long time to get here but in publishing years, it's probably not that long.
The novel is released on 24th September 2020, if the world is still alive at that far distant date into the future. BUT, you can pre-order it today – PRE-ORDER – in ebook or paperback form That link will give you a few options including Amazon, Waterstones, WHSmith, Apple, Google, etc.
Do it because it makes me look really popular and zeitgeisty and voice of a generationry and stuff.
I'll start blogging more regularly in an effort to promote this novel so if there's anything you want to know or if you want me on your blog, podcast, TikTok dance, mother's WhatsApp group or anything, just let me know. Milk me!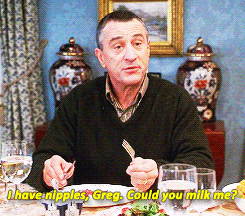 Here's the blurb;
Alternately funny, tragic, and life-affirming, Ben Ellis' HOW WE GOT TO TODAY is a delightful mix of the everyday and the surreal, the romantic and the comic. Perfect for fans of Jill Mansell and Mhairi McFarlane.

How can you find love, when you've lost sight of yourself?
Sheridan doesn't know what he looks like. There's nothing wrong with his vision, it's just that he's the only person in the world who can't see his own face.
Despite this, he has it all going for him – a good job as an optometrist, a nice home, and a wonderful girlfriend. All until Heidi, totally out of the blue, dumps him.
And to make matters worse, not only has she broken his heart, but she's disappeared. Distraught, Sheridan begins to search for her, and ends up finding himself along the way. . .
This is a story about how sometimes it's the people closest to us that see us the best and, if we lose sight of ourselves, can tell us who we really are.